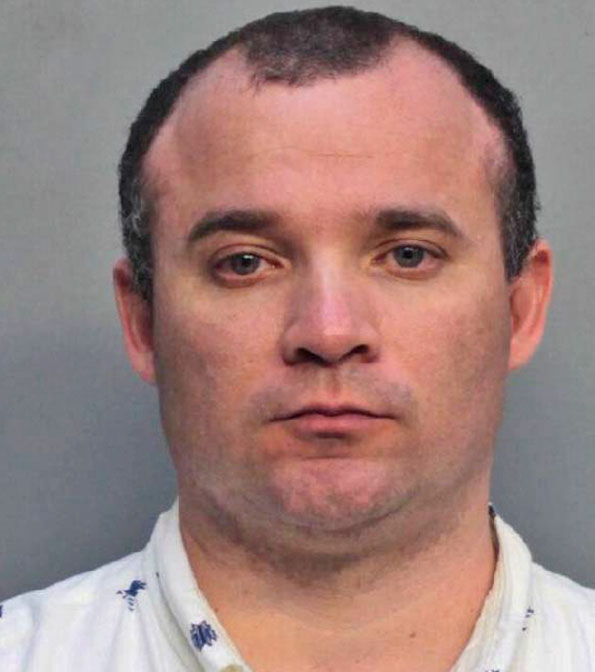 An Arlington Heights, Illinois pastor has been removed from his church in Arlington Heights by the Archdiocese of Chicago after his arrest over the Labor Day weekend, after he was allegedly observed engaging in sexual behavior in public with another male priest in a car parked on a public street in South Beach. Both men occupied a rental black Volkswagen Beetle without tinted windows, according to a police report. They were parked on Ocean Drive in front of Lummus Park and the Art Deco hotels at 13th Street.
Both priests were arrested.
According to the Miami Beach Police Department arrest report, the police department received a report about 3:20 p.m. Monday September 3, 2018 of two men performing a sex act inside a car parked in the block of 1300 Ocean Drive.
IN FULL VIEW OF PUBLIC

"I parked my vehicle and approached the passenger side of the vehicle on foot. I observed defendant Berrio in the passenger seat, performing oral sex on defendant Giraldo who was seated in the driver's seat. Giraldo's pants were unzipped and his genitals exposed. This act was occurring in full view of the public passing by on Ocean Drive and the sidewalk."

— Miami Beach Police Officer's Report
The police officer wrote that he needed to knock on the window to get the attention of the two men.
Each man gave his occupation as "priest" and an address that's the location for the Mision San Juan Diego in Arlington Heights, Illinois. The men were identified as Diego Berrio, age 39, who was pastor at Mision San Diego in Arlington Heights; and Edwin Giraldo Cortez, age 30, who served as a priest at St. Alysius Parish in Chicago.
Prosecutors charged Diego Berrio with lewd and lascivious behavior. Prosecutors charged Edwin Giraldo Cortez with lewd and lascivious behavior and indecent exposure.
As of Tuesday afternoon, Diego Berrio was released on a $250 bond, and Giraldo-Cortez remained in jail on a $1,500 bond.
Cardinal Blaise J. Cupich said in a statement Tuesday that the archdiocese will await the results of the police investigation before taking further action.
"It is our responsibility to ensure those who serve our people are fit for ministry," Cupich said. "We take this matter very seriously and will appoint an administrator for the parish as soon as possible."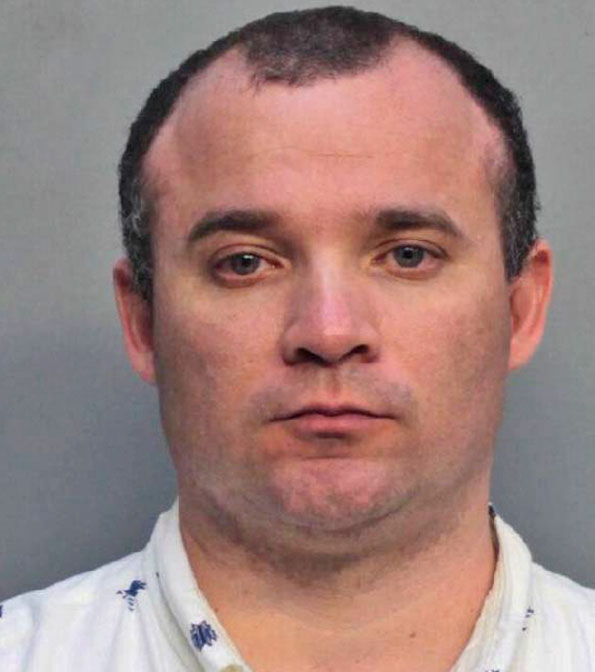 Diego Berrio (police photo).
Edwin Giraldo Cortez (police photo).